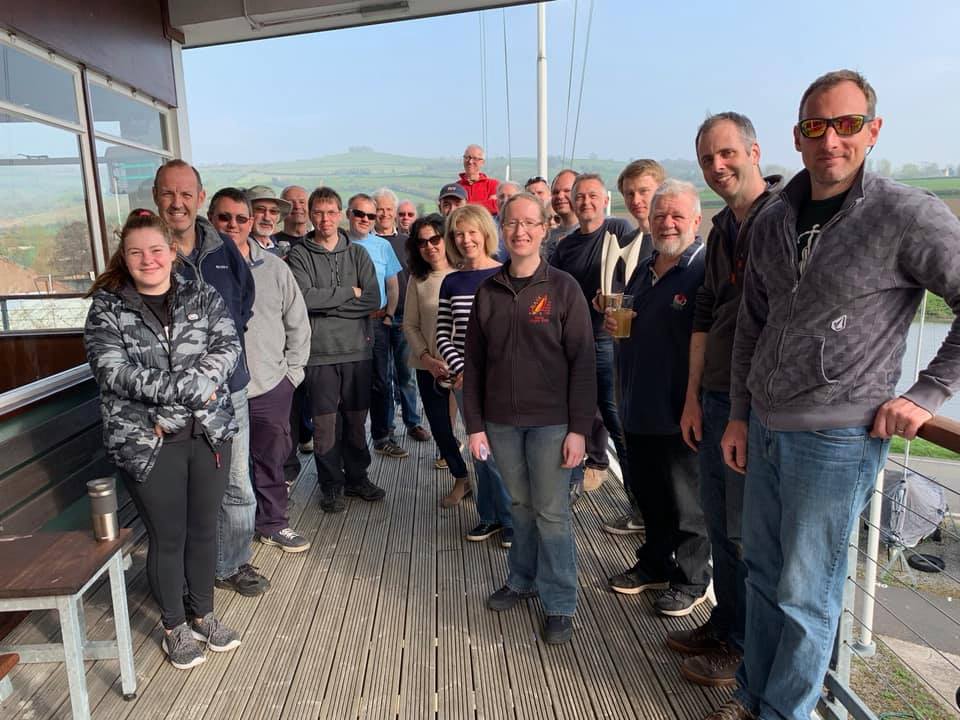 We have lots of different social events throughout the year at the club, including quiz nights, barbeques, supper evenings, Christmas events and occasional talks too. Our annual dinner and prize giving evening is in March.
On the water our annual regatta combines racing with a social weekend including some fun water-based activities and a barbeque.
We also organise two trips in the summer, one to Studland Bay in Dorset and the other to Roadford lake in Devon. The weekends are great fun with plenty of boats for people to have a try at sailing somewhere different.
Supporting local groups to enable people (young and old) to experience the thrill of sailing
Supporting our local rowing club to stay safe on the water during competition rowing.
Annual competitions with nearby sailing clubs, competing for the Avon Triangle Trophy and the Gilmer Trophy.
Our sailors also participate in an open meeting at Roadford Lake in Devon, competing for the Goodacre Cup.
We also work closely with the Mead Lane residents community to add strength to local issues affecting the River Avon in Saltford.